Join us in honoring Latin@/x trailblazers who are making a difference in the lives of survivors of sexual violence across Pennsylvania.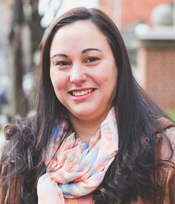 Lisette Colon
Finance Manager, YWCA Lancaster
"Gracias y felicidades!" to Lisette C. Colon for helping many single moms to access child care benefits, empowering them to work and to support their families.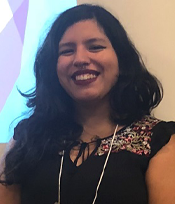 Johanna Rodriguez, MSW
Counselor & Community Outreach Worker, WOAR
Johanna is the only Spanish speaking counselor in Philadelphia's only rape crisis center. Johanna offers both individual and group therapy to all ages, as well as provides services to the community in their own neighborhoods. Johanna works closely with Community Outreach director, Cristina Perez, to provide trainings and conference presentations in both English and Spanish around the needs of the Latinx community. They also host a weekly Spanish language radio program based in South Philadelphia.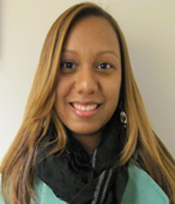 Juliana Sarita
Community Outreach Coordinator & Graduate Intern, WOAR
Juliana has worked at WOAR for five years primarily providing SA prevention workshops to community members, as well as promoting WOAR services around the city of Philadelphia. Also, Juliana is now completing her internship hours for her MS in Clinical Mental Health. This new role has allowed her to work closely with survivors of sexual assault. Juliana is a strong and passionate individual who feels proud of the work that she does and her contribution to the organization.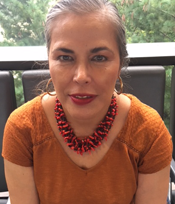 Cristina Perez
Director of Community Outreach, WOAR
Cristina has spent the last 21 years at WOAR focused on direct services, prevention and information on sexual Violence to Latino communities, integrating appropriate approaches to the culture and diversity of Latinos. She created the Latino Men's Initiative to work to change the traditional ways of thinking and dealing with women through direct work with immigrant men called "Men in Transition - Space for masculinities and roles without oppression of machismo". In addition, the coalition (MUVYR) Migrant Women United With Voice and Resilience, especially to learn about the culture of rape and human rights. Cristina works tirelessly to establish relationships with professionals, organizations, and social service agencies that serve Latin American communities in Philadelphia to increase awareness about sexual violence.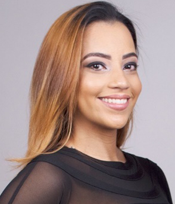 Crystal Veronica Hernandez
Education & Training Specialist, WOAR
As an Education and Training Specialist, Crystal facilitates violence prevention workshops and trainings for schools, community agencies and professionals in both English and Spanish. Since 2014, Crystal has spearheaded WOAR's prison program services where she facilitates psycho-educational groups and prevention education workshops for incarcerated women.
Amber Reese
Youth Advocate, Clinton County Women's Center
Shout out to Amber Reese, Youth Advocate at the Clinton County Women's Center. Agradecemos todo lo que hace y todo lo que aporta a la organizacion.
 
Zaira Gomez
Client Services Specialist, Survivors, Inc.
Zaira Gomez serves as a Client Services Specialist at Survivors, Inc. in Gettysburg PA, providing bilingual services for our Spanish speaking clients. Zaira provides counseling services, crisis services, hospital response, and advocacy services - opening the door to clients who would have otherwise had limited access. Ms. Gomez goes above and beyond what is expected of her, consistently thinking of the needs of our clients. Her dedication to providing quality services and resources is commendable. Zaira serves as an outstanding role model for other advocates, ensuring that non-Spanish speaking advocates understand each client's specific needs and what the best approach is in working with them while she is not on-site.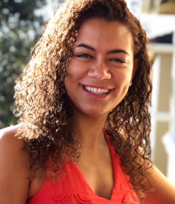 Natacha Rivera
Systems Advocacy Outreach Specialist, Victim Services Center of Montgomery County
We want to thank Natacha Rivera, Systems Advocacy Outreach Specialist at Victim Services Center of Montgomery County, for her dedication and commitment while serving all crime victims in Montgomery County. She is a shining example of compassion and aids so many survivors in their healing. Thank you Natacha!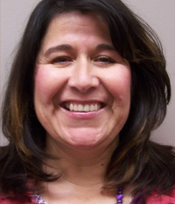 Paz Angelica Costello
Bilingual Counselor and Advocate, Crisis Shelter of Lawrence County
Angelica has 3 decades of experience providing individual and group counseling for survivors of domestic violence and sexual assault. As a bi-lingual counselor (providing services in both Spanish and English) and advocate for survivors of crime, Angelica assists her clients to understand the impact of trauma on their lives. She is trained in the Sanctuary Model of Care and certified as facilitator for "A Window Between Worlds" which utilizes art as a tool for coping with the trauma of domestic and sexual violence. Angelica was appointed by the Commonwealth of Pennsylvania as a member of the Governor's Advisory Commission on Latino Affairs in August 2017. With a Bachelor's Degree in Social Work and a Master's Degree in Organizational Psychology, Angelica is a passionate self-care advocate.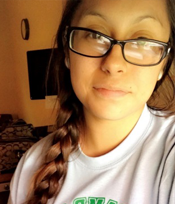 Amanda McGrogan
Adult Counselor, Women's Center of Beaver County
Shout out to Amanda, a dedicated, skilled, and compassionate counselor! Amanda relentlessly advocates for her clients and keeps her coworkers in good spirits. Our agency wouldn't be the same without her! Thank you, Amanda!
 
Follow the conversation!
Both PCAR and NSVRC will be tweeting and sharing all month! Be sure to follow us both on social media to stay involved in the broader conversation.
Related blogs
Making Space for Afro-Latina/x this Hispanic Heritage Month: Revisited