Prevention 4 Professionals is a project to help you, the people who work every day with children and adolescents, to play a part in ensuring that children do not develop the sexual behavior problems that could ultimately result in their sexual harm of another child. In order to do this most effectively, we can look to the field of public health prevention of sexual harm that tells us of the need for a "universal" primary prevention approach to keeping children safe from sexual harm. This kind of prevention work is carried out before any harm is done by implementing "[a]pproaches…aimed at everyone in the popula­tion of interest, regardless of risk, and are designed to [decrease] individual factors that increase the likelihood of being a...perpetrator of sexual violence." The best, most foundational way we know to do this is to teach kids of all ages about healthy sexual behavior. It is our responsibility as adults, parents, caregivers, teachers, school counselors, pediatricians, and all of the people who work regularly with children, to ensure that children and teens are getting solid, age-appropriate, and clear messages about healthy sexual development, behavior, and relationships. Take a look at the resources we have for you here and let us know about what you are using with the children you work with! 
Resources for the Promotion of Healthy Sexual Development
BOOKS & ARTICLES ABOUT CHILDREN'S AND ADOLESCENTS' SEXUAL HEALTH & BODIES
Brown, Steve and Bill Taverner (2017). Streetwise to Sexwise: Sexuality Education for High-Risk Youth.
Bruess, Clint E. and Elizabeth Schroeder. Sexuality Education: Theory and Practice. 
Foshee, Vangie and Stacey Langwick (2010). Safe Dates: An Adolescent Dating Abuse Prevention Curriculum.
Harris, Robie H. and Michael Emberley (2014). It's Perfectly Normal: Changing Bodies, Growing Up, Sex, and Sexual Health.
Flood, M. (2018). Engaging Men and Boys in Violence Prevention. New York: Palgrave Macmillan.
Pepper, C. (6 March, 2019). How High School Sex Ed Can Help Prevent Rape In College. The ETR Blog.
Rosenzweig, Janet (2012). The Sex-Wise Parent: A Parent's Guide to Protecting Your Child, Strengthening Your Family and Talking to Kids About Sex, Abuse and Bullying.
Santelli, J.S. et al. (2018). Does sex education before college protect students from sexual assault in college? Plos/One.
"Let's Talk About Consent," with Alissa Ackerman, Ph.D.
"Why Talk About Sex With Kids?" with Jane Fleishman, Ph.D., MEd, MS, CSE.
"Building Protective Factors by Supporting Healthy Masculinities," with Tom Schiff, Ed.D.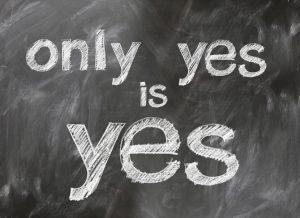 WEBSITES ABOUT HEALTHY SEXUALITY
Amaze - Healthy sexuality information including puberty, gender identity, sexual orientation, depression and anxiety. Many short animated videos. (EXCELLENT RESOURCE!)
Confi - Healthy relationships, learning to communicate about sex, consent, setting boundaries, and more for teens.
Guidelines for Comprehensive Sexuality Education K-12 - Sexuality Information and Education Council of the United States (SIECUS) guide to assist educators to create new sexuality education programs and evaluate already existing curricula.
Love Is Respect - Videos, quizzes, blogs and fact sheets for teens about dating violence, healthy relationships, and consent.
Relation-Shift: Resources for schools and communities about preventing sexual violence and promoting healthy relationships, including assessments, training, workshops and action planning for youth, parents, teachers and administration.
Scarleteen - Very broad and deep website addressing teen concerns around dating, sexuality, health, gender identity, parenting and more. (EXCELLENT RESOURCE!)
CURRICULA ABOUT HEALTHY SEXUALITY
Advancing Heath Equity - Many trainings available for teachers and educators about K-12 comprehensive health education, including sexual health and development.
Consent Campaign Guidebook (Vermont Network)-Classroom teaching tools and resource lists for middle and high school educators teaching consent and sexual violence prevention. (EXCELLENT RESOURCE!)
Dating Matters (Online Course) (Center for Disease Control) - Online course available to educators, school personnel, youth mentors, and others to understand teen dating violence prevention. 
Healthy Relationship Lesson Plan for LGBTQ Youth and Allies - Lesson plans that develop young people's abilities to communicate about relationships, sex, and protective behaviors. Meant to supplement existing sex education programs and specifically designed to reach LGBTQ young people. (Must register on the site to access.)
How Do You Know if Someone Wants to Have Sex with You? (Planned Parenthood)-High-school appropriate lesson plan.
It's All One Curriculum: Guidelines and Activities for a Unified Approach to Sexuality, Gender, HIV, and Human Rights Education - Evidence-based curriculum with content for teaching young people about gender, sexual health, HIV, sexuality, relationships, communication, intimate-partner violence, puberty, reproduction, contraception, abortion, or advocating for their own rights. (EXCELLENT RESOURCE!)
Religious Institute's Annotated Bibliography of Sexuality Education Curricula - Suggested curricula for pre-school, elementary, and middle and high school levels using  a diversity of approaches that also support the values of particular faith communities.
Rights, Respect, Responsibility - Extensive, free curriculum around relationships, dating, identity, healthy sexuality, and preventing dating and sexual violence. Many different ages-appropriate and lessons in Spanish. (EXCELLENT RESOURCE!)
Shifting Boundaries - Evidence-based, multi-level prevention program for middle school students on sexual harassment and precursors to dating violence. An environmental approach that uses both school-wide interventions and classroom lessons. (EXCELLENT RESOURCE!)
Teach Consent - Uses videos and facilitator guides to spark conversations with teens about respectful relationships and how teens can ask for and give consent in their friendships and dating relationships.
Who Are You? Toolkit - Recommended for use with teens that are fifteen or older, this multi-media discussion-based toolkit educates young people about the prevention of sexual violence and ethical sexual decision making.
FACT SHEETS AND ARTICLES ABOUT CONSENT AND HEALTHY SEXUALITY
An Overview of Healthy Childhood Sexual Development - Excellent resource with simple language and charts!
Consent Campaign Guidebook - For tweens and teens. Classroom teaching tool/guide. (EXCELLENT RESOURCE!)
How to Talk to Kids About Sex and Consent - Article from the Child Mind Institute
How to Start Teaching Consent to Kids - Video and article with bullets; appropriate for all ages
Orenstein, Peggy. (2019). "It's Not That Men Don't Know What Consent Is." New York Times.
Sex and Tech: Results from a Survey of Teens and Young Adults
Sexting: A Typology - Janis Wolack and David Finkelhor. Article from Crimes Against Children Research Center about trends in sexting among youth.
Sexual Communication Scenario Worksheet - For older teenagers
Sexuality Education for Children and Adolescents - Article from the journal Pediatrics, August 2016. (Excellent resource for pediatricians!)
The Facts on Teens, Tweens and Dating Violence - Fact sheet with excellent information and statistics
"We're Teaching Consent All Wrong" (2019). Education Week.
Cycling Through Consent. Western University. For all ages. 2015.
Boss of My Body. The Mother Company. Fun, diverse video for all ages. 2013.