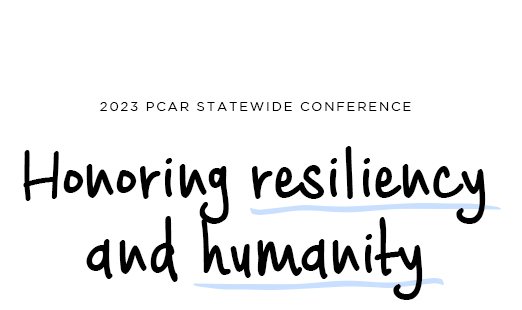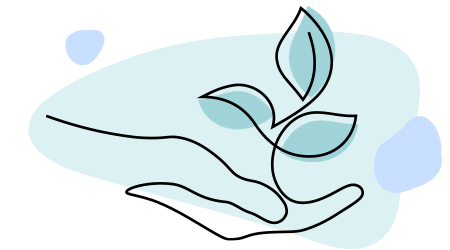 July 25, 2023, 9:00 am – 5:00 pm
   Sheraton Harrisburg Hershey Hotel
Thank you all for your participation in this great event! We look forward to seeing you next year!
Welcome to the 2023 PCAR Statewide Conference! We will be exploring the theme, Honoring Resiliency and Humanity, through four learning tracks: Systems Advocacy, Prevention, Children's Advocacy and Services, and Direct Services. 
LOCATION: Sheraton Harrisburg Hershey Hotel, 4650 Lindle Rd, Harrisburg, PA 17111
AGENDA
8:00 am – 9:00 am - Registration
9:00 am – 10:30 am - Session 1
10:30 am – 10:40 am Break
10:40 am -12:10 pm Session 2
12:10 pm – 1:40 pm – Lunch in the Commonwealth Ballroom
Plenary 12:30 pm – 1:30 pm
1:40 pm – 3:10 pm - Session 3
3:10 pm – 3:20 pm Break
3:20 pm – 4:50 pm Session 4
Plenary Speaker
We are excited to have Spiritual Alchemy Founder ML Daniel with us as our Plenary Speaker with year. 
In a world where connection to wholeness and spirit needs some reinforcement, ML's calling is unique, powerful, and vitally needed. Working from the principle that everyone has a connection to Spirit, ML serves as an alchemist and guide to help create conditions so seekers of Spirit can name, reconnect to, and expand their own deep "knowing" of Spirit, for the benefit of themselves and community. Through her work, ML skillfully challenges seekers to explore and practice aligning their spirituality, values, vision and purpose with their choices in the places where it matters the most.
Drawing from her 30 years of skills and experience as an attorney, ordained minister, business owner, speaker, and facilitator, MIL is dedicated to working with organizations and Individuals from a broad scope of industries Who seek to be more effective in bringing Wholeness into their work and lives.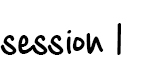 9:00 am – 10:30 am
 

Who do you Call When It Goes South? - Building a Collaborative Response to Human Trafficking
Dogwood/Chestnut Room
Intermediate Level Content
Summary: This workshop focuses on the needs of victims of human trafficking and understanding that not one system can do it alone. Victim-centered responses and services are vital to the safety and healing of trafficking victims. The roles of victims' services provide support, safety, resources and options, while law enforcement agencies' roles are to investigate and prosecute cases of human trafficking.  In this workshop, presenters will share their experiences of working together, the importance of building and maintaining working relationships with law enforcement and victim services in order to meet the unique and diverse needs of trafficking victims, and the successes of working together that benefit trafficking survivors.
Presenter: Jessica Williams (she/her), Trooper at PA State Police.


Trooper Jessica Williams is a member of the Pennsylvania State Police. She was previously assigned as a Special Investigator within the Bureau of Gaming Enforcement and is now currently assigned as a member of the Organized Crime Task Force within the Bureau of Criminal Investigation. She is currently the Human Trafficking Coordinator for the eastern side of the state. She teaches and instructs on awareness and the indicators associated with Human Trafficking as it pertains to law enforcement agencies across the state. She also conducts investigations into suspected Human Trafficking and criminal organizations.

Co-presenter: Tammi Burke (she/her), Manager of Prevention and Community Services at Victims Resource Center


Tammi Burke is the Manager of Prevention and Community Service at Victims Resource Center.  She has 33 years of experience working with victims of crime. Over the last ten years, she has used that experience to help the community understand the impact of crime and the needs of victims. This has been done by providing trainings to systems victims often encounter, which include law enforcement, medical, EMS, criminal justice system and social service agencies. Throughout her 33-year career she has responded to hospital emergency departments to provide support to hundreds of sexual assault victims.  She has facilitated support groups to victims of sexual violence and survivors of homicide.  In addition, she focused on meeting the needs of underserved populations.  These populations include male survivors of sexual abuse, victims of sex trafficking, homeless, and those in drug and alcohol settings. She is trained in the NOVA (National Organization for Victims Assistance) Model to work as a team with the goal of helping people in crisis cope the physical, emotional, and behavioral reaction to trauma in the aftermath of community crisis. Since 2015, she has been a member of the Keystone Crisis Intervention Team and has provided crisis response in the aftermath of critical incidents across the state of Pennsylvania.
 

Implementing a Peer-to-Peer Education Program
Ash/Birch Room
Introductory and Intermediate Level Content
Summary: Have you considered implementing a peer education program? Research suggests that people are more likely to change their attitudes and behaviors if they believe the messenger is similar to them and faces the same concerns and pressures. Peer education programs benefit younger students as well as peer educators by recognizing "the best way to learn is to teach" (Frank Oppenheimer).   NOVA developed "ENCOURAGE Upstanders", a peer education program. Using this model, this presentation will provide insightful and practical peer-to-peer learning implementation strategies, logistical considerations, and presentation methodologies.  
Presenter: Mary Worthington (she/her), Director of Education and Training at NOVA.

Mary Worthington is NOVA's Director of Prevention Education and Training where Mary provides leadership for strategic development and implementation of prevention and training programs that advance knowledge, tools, and skills to prevent and end violence. Mary earned a Master of Education and is the 2017 recipient of the Pennsylvania's Coalition Against Rape's (PCAR) Vision of Hope Award for sexual violence prevention and intervention work. Her prevention work was recognized in the New York Times and USA Today. She authored "Building Body Boundaries" for Autism File Magazine and developed Smart Healthy Relationship Education (SHARE), a violence prevention program for youth and young adults with Autism Spectrum Disorder (ASD).

Co-presenter: Katie Sanford (she/her), High School & Primary Prevention Coordinator at NOVA

Katie Sanford joined NOVA in August of 2022. Katie received her undergraduate degree in sociology with a minor in gender studies from Bloomsburg University and is currently pursuing her master's in public health on the community health track from West Chester University. Katie has spent the past 5 years in various Pennsylvania anti-violence agencies working in their prevention departments. Katie has a passion for working with high school and college age students to discuss how the media contributes to the perpetuation of violence and what we can do to break the cycle.
 

How We've Shared the Sandbox Together: A Sexual Assault Services Centers and Child Advocacy Centers Panel Discussion
Room D
(This is a 3-hour panel that will cover session 1 and session 2)
Intermediate and Advanced Level Content
Summary: When it comes to supporting youth survivors through a victimization of sexual violence, two agencies come to mind: Sexual Assault Services Centers and Child Advocacy Centers. However, across the state of Pennsylvania, there are a range of different levels of collaboration between these two entities. For this discussion and question/answer panel, representatives from different agencies across PA will discuss the importance of collaboration, the roadblocks too, and how they came together to best support youth victims, their families, communities, and beyond.
Panel Moderator: Jaime Cypher, (we/she), Children's Advocacy Coordinator at PCAR

Jaime Cypher is the Children's Advocacy Coordinator at PCAR. Jaime has several years' past experience working at a local PA center as a children's trauma counselor, trainer, and housing advocate. Jaime's work areas of focus include mandatory reporting, children's counseling, supporting youth who exhibit problematic sexual behavior, dual youth survivor support, grief and trauma, LGBTQ inclusion, and advocate care.

Panel Members:

Marlene Austin (she/her), Executive Director at PASSAGES, INC.

Marlene Austin is the Executive Director at PASSAGES, Inc. She has been working in the sexual violence field for nearly 27 years.  Marlene started as a Prevention Educator in 1996, stayed in this role for nearly 17 years, and has had the privilege of presenting at numerous state conferences and co-presenting at the National Sexual Assault Conference in Baltimore.  In 2014, Marlene assumed her current position of Executive Director at PASSAGES.  In 2018, she was honored to be recognized along with three other advocates during Advocacy Day at the State Capitol for the work done on behalf of sexual assault and abuse survivors, and for the sexual violence prevention work done in their communities over the years. 

Robin McMillen (no pronouns used), Legal Advocate at PASSAGES, Inc.

Robin McMillen, Legal Advocate at PASSAGES, Inc., has been in the field of sexual violence for nearly 15 years. She was first a volunteer advocate before assuming the position of legal advocate in 2016.  In addition to accompanying clients through the criminal justice system, she also spends many hours at the Clearfield County Child Advocacy Center as the family advocate.  As family advocate for 6 years, Robin explains the process of the forensic interview, answers questions, and provides support and helps to calm the anxious nerves of the children and their caregivers.

Dr. Mary Tatum (she/her), Director at Child Advocacy Center of Clearfield County

Dr. Mary Tatum is a graduate of Penn State University with a Bachelor of Science in Human Development and Family Studies.  She obtained her Master of Public Administration from Capella University.  Dr. Tatum graduated from Capella University in 2022 with a Doctorate in Public Administration.  Over the past 15 years, Dr. Tatum has obtained diverse experience working in the adoption and foster care field, afterschool program management for at-risk children, mental health programming, the child advocacy center movement, and, most recently, her appointment as Clearfield County Commissioner.  Dr. Tatum brings a rich and diverse knowledge of social services and how communication can impact the ability to meet goals.  Mary is a strong supporter of the Child Advocacy Center movement and, in Clearfield County, collaborated with Passages, Inc, to ensure that all child victims of sexual assault had access to their vital services from local experts.  Removing barriers, having tough conversations, willingness to be vulnerable has developed a strong level of trust from all Multidisciplinary Investigative Team Members for Clearfield County.  

Karen Hosler Kispert, PhD (she/her), Executive Director at Delaware County Victim Assistance Center

Karen Kispert has spent her entire adult life working as both practitioner and teacher of nonprofit organizational management and leadership.  Her executive director experience includes planning and implementing a merger, then serving as the first executive director of the newly formed organization.  She has been a self-employed consultant, specializing as an interim executive director for organizations undergoing leadership transition.  For four years she was an associate at Diana T. Myers and Associates, a consulting firm for affordable housing needs across Pennsylvania and other states.  At Eastern University, Karen has held adjunct faculty status for 20 years, and directed master's degree programs in nonprofit management and organizational leadership.  She has earned master's degrees in political science and nonprofit management, and a doctorate in organizational leadership. 

Candice Linehan, MSW, LSW, CA (she/her), Assistant Executive Director at Delaware County Victim Assistance Center

Candice Linehan attended Cabrini University earning a Bachelor's Degree in Social Work. Candice obtained her Master's Degree in Social Work from Widener University, and also achieved a License in Social Work (LSW). Candice is also a Credentialed Advocate (CA) by the National Advocate Credentialing Program. Since 2005, Candice has worked for Delaware County Women Against Rape (DCWAR), now named, Delaware County Victim Assistance Center (DCVAC), with roles and responsibilities that have included crisis intervention, individual counseling, advocacy, accompaniment, facilitating teen therapy group and providing counseling to hotline callers. As the Assistant Executive Director, Candice manages the direct service staff and serves as the liaison to the Delaware County District Attorney's Office, Office on Violence Against Women Coordinated Care Response Teams, Multidisciplinary Anti Trafficking Team, Criminal Justice Advisory Board, Juvenile Detention Board of Managers, Voices for Children, Domestic Violence Task Force, forty-four of the local police departments, the six county hospitals and to many other external partnerships.  In 2013, the Delaware County Bar Association awarded Candice with the Liberty Bell Award for her work with victims of crimes.  In 2016, the Upper Darby Community Outreach Corporation awarded Candice with the Distinguished Community Service Award.  In 2017, Candice's Alma Mater, Cabrini University, honored her with the Luminary Award and in 2022, the Delaware County Bar Association awarded her with the prestigious honor of the Themis Award.

Sarah Gibbons, MSS, MLSP, LSW (she/her), Executive Director at Family Support Line of Delaware County

Sarah leads Family Support Line under the direction of the Board of Directors with the goal of advancing the prevention and treatment of child sexual abuse. Along with the program directors, she ensures that the highest quality of service is provided to children and families served by Family Support Line.  An experienced nonprofit leader with a wealth of experience in strategic planning, community engagement, program management, and partnership building, Sarah began serving as Executive Director in 2019. She is a licensed social worker and has 15+ years of experience in non-profit management for mission serving organizations, such as Children's Hospital of Philadelphia and Family Planning Council.

Ashely Gay Vocco (she/her), Victim Services Program Director at Family Services Inc.

Ashley Gay Vocco has been the Director of Victim Services Program at Family Services Incorporated for the past 6 years.  She started at Family Services Incorporated less than a year before the opening of their county CAC and has worked closely with the CAC Director from the beginning. In the six years as director, Ashley has created several new positions within the Victim Services Program, including 2 new advocate positions solely dedicated to working with children and non-offending caregivers going through the CAC process.  Prior to working with Family Services Inc, Ashley was the project manager of a Learn to Work Program through Goodwill of the Southern Alleghenies (formally of the Conemaugh Valley) where she implemented new programming and initiatives for the juveniles on probation in her program.  Ashley has a Master's of Science Degree in Behavioral Health Psychology and a Bachelors of Arts Degree in Human Rights.

 Cheryl Gonsman (she/her), Victim Services Direct Services Supervisor at Family Services Inc.

Cheryl Gonsman has been with family services for almost 23 years. She initially started her career as a volunteer. After serving as volunteer for a year she was then hired as the legal advocate for the crime victims support services. She also served as agency Community Liaison. Her current position is as the Victim Services Direct Services Supervisor and has held this position for 6 years. She holds a Bachelor of Arts in Elementary Education from Penn State University. She has also had extensive training in various areas of victimization from noted organizations such as Pa Coalition against Rape, Pa Coalition against Domestic Violence and National Center for Victims of Crime.

Richard Servello, MPS (he/him), Children's Advocacy Center Program Director at Family Services Inc.

Richard Servello is the Program Director for the Center for Child Justice, Blair County's Children's Advocacy Center (CAC). Richard began his career with Family Services Incorporated in 2018 with its Victim Services Program as the Helpline Advocate. He then accepted a position as a CAC Counselor Advocate, supporting children and families moving through the child abuse investigation process and later moved into the Victim Services Program Coordinator position. While in his role as the Victim Services Program Coordinator, he accepted a part-time position with the CAC as a forensic interviewer. Richard is trained on the National Children's Advocacy Center forensic interviewing protocol and is currently a member of the Blair County Multi-Disciplinary Investigative Team. He earned a bachelor's degree in Pre-Law/Paralegal Studies from Mount Aloysius College and a master's degree in Political Science from Liberty University. Richard has extensive training and experience on the multidisciplinary approach to handling child abuse cases.
 

Resilience is Not a Superpower
Room C
Introductory and Intermediate Level Content
Summary: Resilience means adapting to adversity, but is often a misunderstood word. It can evoke connotations of being superhuman, sometimes leaving survivors feeling alone. However, resilience is a developmental process that can be taught, learned, developed, and modeled throughout life. It does not mean that people don't bleed when they are cut or need support after a traumatic event. Survivors of sexual abuse often show resilience. However, they have had their trust shattered, sometimes leaving them with PTSD, feelings of shame, hopelessness, and stigmatization, coloring their view of self and affecting their coping strategies and their social resources. This workshop will explore what resilience is, what it is not, how to engage survivors in expanding resilience, and how we can all benefit from developing attitudes and learning actions that build resilience.
Presenter: Beth Docherty (she/her), Principal at The Trust Project

Beth Docherty is a researcher, an educator, a musician and a survivor of rape and childhood sexual abuse. She has worked as a chemist for several Pittsburgh companies, including PPG Industries and Duquesne University. She is currently a private consultant. Beth is the principal of The TRUST Project, which is a research and outreach initiative to educate medical professionals and students about sexual abuse and trauma and their impact on health and well-being. Another facet of the TRUST Project is educating and creating trauma-informed communities. Beth is also a member of the Physical and Behavioral Action Team of HEAL PA (trauma-informed PA). She is passionate about strengthening communities and has accumulated much experience while serving on local and state boards and advisory councils, including Pittsburgh Action Against Rape (PAAR), Vision of Hope, and PA Coalition Against Rape (PCAR), Crime Victims Alliance of PA (CVAP), the Empowered Advocacy group, and Resilient Voices with the PA Office of the Victim Advocate. She is currently serving as President for the PA Association of Nonprofit Organization's (PANO) Board of Directors. Beth has testified in judicial policy hearings and presents and speaks nationally about sexual abuse and trauma-informed care. She has been a recipient of the Jefferson Award for her work at PAAR.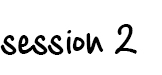 10:40 am – 12:10 pm
 

Working With and In Correctional Facilities – Get Your Questions Answered
Dogwood/Chestnut Room
Intermediate Level Content
Summary: Presenters will share their experiences, tips, and suggestions on working with and in local and state correctional facilities.  This workshop will primarily be a Q&A/discussion style format to allow for participants to get correctional work questions answered and problem-solve challenges to working with correctional systems.  After this workshop, participants will feel more confident and competent in collaborating with correctional systems and providing services in correctional facilities. 
Presenter: Tava Sue Jury, (she/her), Counselor/Advocate at PASSAGES, Inc.

Tava Sue Jury joined PASSAGES, Inc. as a Counselor/Advocate in June 2018.  Before joining the PASSAGES, Inc. staff, she worked in a variety of professional capacities within the human services field since graduating with a Bachelor of Science in Psychology from York College of Pennsylvania in 2001.  In addition to working with survivors in the community, she works with incarcerated survivors in two state prisons and one federal ICE processing center.

Co-Presenter: Audia Boyles (she/her), Executive Director at Alice Paul House

Audia J Boyles leads a staff of 23 at Alice Paul House (APH) as their Executive Director since 2013 and has held management level positions for 28+ years in the public, private, for profit and nonprofit sector, using her knowledge, skills and abilities to educate, empower and provide support for those who struggle to embrace their own self-worth.  She has been part of the transition team that opened two correctional facilities and a secure juvenile facility as well as developed and achieved state licensure for First Responder/Criminal Justice program as Program Director and then as Director of Education in for profit education sector.  As Director of Education, she worked closely with students who were survivors, assisting them in chasing a dream of independence and self-sufficiency.  Audia holds a Master of Art Degree in Industrial Labor Relations/Human Resources and a Bachelor of Art degree in Criminology from Indiana University of Pennsylvania.  She is also certified by the National Institute in Leadership.  Audia was named to the Nationwide Registries of Women of Distinction 2023 and 2018 Outstanding Woman by the American Association of University Women.  She holds an executive positions on the Crime Victims Alliance of Pennsylvania (CVAP) as Vice-Chair and Leadership Committee Chairperson, Keystone Crisis Intervention Team (KCIT) Advisory Board, Pennsylvania Sexual Assault Centers (PSAC) Western Regional Representative, Pennsylvania Coalition Against Rape (PCAR) Human Resource Committee Chair, Pennsylvania Coalition Against Domestic Violence (PCADV) Steering Committee Member and Secretary, Indiana County CARE Center Board Member, and the Indiana County Child Advocacy Center (CAC) Advisory Board Member.

Co-Presenter: Courtney Bowser (she/her), Direct Services Supervisor at PASSAGES, INC.

Courtney L Bowser is the Direct Services Supervisor at PASSAGES, INC. PASSAGES, INC. is the sexual assault agency that serves Clarion, Jefferson, and Clearfield County. Courtney began at PASSAGES as a counselor advocate in May 2016, after graduating from Clarion University with a bachelor's degree in Sociology/Psychology. Since becoming Direct Services Supervisor, Courtney has continued to carry her own caseload as the Clarion County counselor advocate. Along with providing services to survivors of sexual violence, Courtney has been working diligently to help provide essential support services in the area correctional facilities. While providing services in the county jails, Courtney has gained experience with communicating in the correctional facilities environment, building relationships with correctional facility staff, addressing barriers, and finding solutions to ensure services are offered. Courtney continues to work with the jail counselor at her county correctional facility to provide individual supportive counseling, support groups, and PREA orientation to inmates.

Co-Presenter: Karyssa Isabella (she/her), Counselor/Advocate at PASSAGES, INC.

Karyssa Isabella joined PASSAGES Inc. in December 2018 and is the Counselor/Advocate in Jefferson County. She graduated from Clarion University with a Bachelor of Science degree in Psychology in 2016. While pursuing her degree, she became an on-call volunteer for PASSAGES Inc. After completing the volunteer training, she knew she wanted to work with survivors of sexual violence long-term. Karyssa provides group and individual counseling at the Jefferson County Jail, as well as education and prevention programs. She also provides group and individual counseling to teenagers at Pentz Run and Abraxas, which are residential programs for at-risk youth.
 

Prevention Community Networking
Ash/Birch Room
All content levels
Summary: In celebration of having an in-person event after so many years due to COVID, we created a space that allows preventionists to network with one another. Participants will be paired in groups to discuss pertinent topics.
Presenter: Angelica Brodeur (she/her), Prevention Specialist at PCAR

Angelica M. Brodeur is the Prevention Specialist at the Pennsylvania Coalition Against Rape (PCAR), where she provides training and technical assistance to prevention educators throughout the state. She is also a training consultant for A. Marie Consultants where she assists with the Fatherhood Engagement Training Series as the Program Coordinator. Angelica has a Master of Science (MS) in Training and Development and holds the Associate Professional in Talent Development (APTD) and SHRM Certified Professional (SHRM-CP) certifications. She also serves on the board of the Central Pennsylvania ATD Chapter, as the VP of Membership.

Co-Presenter: Mallory Michel (she/her), Prevention & Evaluation Coordinator at PCAR

Mallory Michel is the Prevention and Evaluation Coordinator at the Pennsylvania Coalition Against Rape (PCAR), where she provides training and technical assistance to rape crisis centers throughout the state. Mallory has her Master of Education (MEd) in Human Sexuality from Widener University. She has 5 years of non-profit experience providing and creating sexual health and prevention focused curricula to a variety of audiences from elementary-aged students to adults.
 

Beyond Bubble-baths: Short-Term and Long-Term Strategies for Resilience
Room C
Intermediate Level Content
Summary: This workshop is for folks who are looking to develop understanding and skill in building resilience in a meaningful way.  We have all come into the work that we do for a reason that is meaningful to us and the work is hard, stressful, and at times, overwhelming. This workshop will offer support and experiences to continue to build resilience by connecting to self, teams, and systems in a way that could reinforce the "why" of our work.
Presenter: Kelly Hagenbaugh, LSW (she/her), Clinical Supervisor at Creative Health Services

Kelly Hagenbaugh is a Licensed Social Worker who has had over 15 years' experience in the field of trauma treatment. Kelly received her Master's degree in Social Work from the University of Buffalo. Prior to joining Creative Health Services and Mission Kids, she was the Counseling Coordinator at Network of Victim Assistance (NOVA) and was a part of building several clinical programs including trauma counseling in the community and comprehensive, evidenced based programming for Youth with Problematic Sexual Behavior (YWPSB). Kelly currently works with the University of Oklahoma as member of their clinical training team providing clinical training, consultation and support to YWPSB program sites across the Country. Kelly is certified in Trauma-Focused Cognitive Behavioral Therapy (TF-CBT); Problematic Sexual Behavior - Cognitive-Behavioral Therapy (PSB-CBT), as well as Eye Movement De-sensitization and Reprocessing (EMDR) and Trauma Center Trauma Sensitive Yoga (TCTSY) as well as being a certified yoga instructor.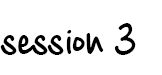 1:40 pm – 3:10 pm
 

Reproductive Care and Rights for Sexual Assault Survivors
Dogwood/Chestnut Room
Introductory Level Content
Summary: This workshop will cover the basics of emergency contraception and medication and surgical abortion, and how these reproductive options can be accessed by survivors. It will also cover the laws that apply to these options in Pennsylvania.
Presenter: Nancy Cicak, CRNP (she/her), Director of Clinical Services at Family Health Council of Central Pennsylvania

Nancy Cicak, CRNP has been an OB/GYN Nurse Practitioner since 1981.  She was a clinical provider during this time with major emphasis on reproductive health and sexual health for clients. From 1985-2022 she was a nurse practitioner at Dickinson College Wellness Center and has years of experience providing emergency contraception.   Currently she is the Director of Clinical Services for Family Health Council of Central Pennsylvania.  She oversees and provides guidance and technical assistance to program staff and sub recipients in the Title X network ensuring the use of national practice guidelines and evidence-based practices.

Co-Presenter: Casi Scully (she/her), Associate Medical Director at Planned Parenthood Keystone

Casi is a Family Nurse Practitioner and the Associate Medical Director at Planned Parenthood Keystone. Prior to going back to school for nursing in 2010, she had a career in social work and worked primarily with at-risk youth and women in recovery from substance abuse and/or domestic violence. Casi has been a clinician with Planned Parenthood for 10 years; first in upstate New York where, as an advanced practice clinician, she was a medication abortion and sexual/reproductive health care provider. After moving to the Lehigh Valley, she stayed with Planned Parenthood and now provides clinical and operational support to the 8 PPKeystone health centers throughout Central and Northeast PA. 

Co-Presenter: Christine Castro (she/her), Senior Staff Attorney & Youth Access Manager at Women's Law Project

Christine Castro (she/her) works toward equitable access to sexual and reproductive health care through litigation, legal representation, policy development and advocacy, and institutional reform. Christine provides legal representation and assistance to Pennsylvania abortion providers on a wide range of day-to-day issues including regulatory compliance and defense from anti-abortion violence and harassment and serves as counsel on impact litigation. As Youth Access Manager, Christine helps young people navigate Pennsylvania's parental consent law to access abortion care through direct representation in judicial bypass proceedings, leads WLP's expanding judicial bypass team, and develops initiatives to increase access and improve the judicial bypass process for young people across the Commonwealth.

Men in the Know: Working with male identifying incarcerated individuals
Ash/Birch Room
Introductory Level Content
Summary: In this workshop we will explore the outreach and development of Men in the Know (MITK). MITK is a child sexual violence prevention program that seeks to build skills in incarnated individuals through exploring healthy relationships, conflict, and becoming a safe approachable adult. Though this workshop will outline the program, it will also cover processes in development, like needs assessment, evaluation, and curriculum design. This workshop hopes to provide some guidance in adopting MITK or developing your own process for working with county jails.
Presenter: William McGinnis (he/him), Director of Education at PAAR

William McGinnis is the Director of Education for Pittsburgh Action Against Rape. With over 18 years of experience in education and training in both the formal classroom and the community, he has continuously sought to create a safer space for people in the Pittsburgh area. In his current role, he leads prevention efforts for PAAR with the goal of reducing gender-based violence in all areas of life. Currently, his team of educators implements programs in K-12 schools, universities, and leads a variety of trainings to Pittsburgh area for- profit and non- profit businesses. His hope is that through skills-based learning and prevention efforts people will grow in their awareness of sexual violence and develop skills to safely intervene to make the world a safer place.

Co-Presenter: Gail Brown (she/her), Educator at PAAR

Gail Brown is an Educator at Pittsburgh Action Against Rape. Ms. Brown has worked at PAAR for 21 years providing sexual violence education and prevention programs to a wide variety of audiences, including students in 1st-12th grades, college students, parents, and community groups.  Ms. Brown also provides trainings to professionals in various fields to enhance their understanding of sexual violence and its impact on their clients. Gail has worked on piloting new programs at PAAR including Primary Prevention and Social Norming Programs with elementary and middle school populations.  She has also worked on developing curriculum, including, "Sexual Harassment: Prevention in Schools", "Teens and Primary Prevention of Sexual Violence: Where to Start?" and "Parents in the Know" for Pennsylvania Coalition Against Rape (PCAR).  In 2020, Gail was awarded the Governor's Victim Service Pathfinder Award for Prevention, Education and Outreach. The annual awards are administered by the Office of Victims' Services (OVS) in the Pennsylvania Commission on Crime and Delinquency (PCCD). Gail received her Bachelor of Science in Elementary and Kindergarten Education from Pennsylvania State University and is a Pennsylvania Certified Kindergarten-8th grade teacher. 
 

Creative Techniques for Engaging Young Survivors
Room D
Introductory Level Content
Summary: We know that working with and alongside youth can be as equally challenging as it is rewarding. It can be difficult to learn creative ways to interact with our youth survivors in a meaningful and engaging way. Join center therapists, counselors, and community engagement specialists from two centers in PA as they present various grounding and mindfulness techniques, creative interventions, and activities for engagement you can take to utilize with children, adolescents, and teens in different settings.
Presenter: Norma Iris Gonzalez (she/her), MSW, LSW, CFBT, CTRP-C, Director of Therapy at SARCC

Norma is a Licensed Social Work & Director of Therapy with SARCC. She is a Certified Family Based Mental Health Professional and Certified Trauma & Resilience Practitioner.  Prior to her work with SARCC, Norma was a Bilingual Outpatient Therapy working with MH/DA clients. She spent 11 years working as a Family Based Therapist that assisted families in learning new ways to communicate and regulation emotions. Norma is a survivor of dysfunctional family systems and sexual assault; she was also a single mother and worked full-time and part-time jobs to support herself and her children. Through life challenges, Norma's passion grew in wanting to help families heal from unhealthy family systems while also learning how to respond in healthy ways to situations one could not control. While attained her Master's of Social Work in 2016, and is trained in EMDR, CBT, DBT, TF-CBT and IFS.

Co-Presenter: Ashley Pribulsky, CA, BS (she/her), Counselor/Advocate at Victims Services, Inc.

Ashley is a 2016 graduate of the University of Pittsburgh at Johnstown with a Bachelor's degree in Psychology and Justice Administration and Criminology. She is approaching her 6th year of employment with Victim Services, Inc. As a counselor/advocate, she works alongside survivors and their significant others after experiencing grief or domestic, sexual, or other types of violence. This role allows her to work in Cambria and Somerset Counties. Ashley is a children and teens Mindfulness and Yoga Instructor, credentialed through Little Flower Yoga. As chair of the Victim Services, Inc. Safety Committee, she is working with coworkers to promote a safer environment for staff and clients utilizing their services, including writing protocols and procedures for the agency's shelters and office spaces.

Co-Presenter: Tessa Boyles (she/her), Counselor/Advocate at Victim Services, Inc.

Tessa has been with Victim Services for 5 years as a counselor. She started as an undergraduate intern in 2018 before graduating with a bachelor's degree in criminology from Mount Aloysius College. Tessa is currently working towards her Master of Social Work in hopes of moving into the role of a trauma therapist upon graduating in December.  She provides services to survivors of violent crimes and has worked hard to create a grieving children's program at Victim Services, with the help of a grant from the 1889 Foundation. Tessa is also a certified Little Flower Yoga instructor, EMDR trained, and credentialed as a human trafficking specialist. She currently sits on the Cambria County Human Trafficking Task Force as an advocate and is vice-chair of the Victim Services Diversity Committee.

Co-presenter: Shayna Blackford (she/they), Community Engagement/Digital Media Specialist at Victims Services, Inc.

Shayna has been working in Violence Prevention across Cambria and Somerset Counties for the last seven years beginning with a career in domestic violence and moving to Victim Services, Inc. Shayna works to address relationship styles across the lifespan, with a passion for empowering local teens to take action in their classroom, school, and surrounding community. Knowing the importance of creative expression, Shayna feels it is vital to incorporate art with engaging group discussion at every possible opportunity. Often seen with post-it notes in hand, Shayna has collected stories from teens for the last five years to help them not only tell their own difficult stories involving unhealthy relationships and boundaries being crossed, but also to make it clear to trusted adults that we all need to model healthy friendship/relationship styles and get everyone talking about what safety can look like.
 

Advocacy Practice with LGBTQ Survivors
Room C
Introductory and Intermediate Level Content
Summary: In this workshop, it will be helpful to have a working familiarity with LGBTQ vocabulary, pronouns, and etiquette and the unique obstacles often experienced by queer and genderqueer survivors. We build on these basics to discuss considerations and strategies to using your knowledge of gender, sexuality, and the LGBTQ communities in some of the situations you might encounter during your work with survivors. Specifically, we will talk through some tools you can use as an advocate, regardless of your role, to support LGBTQ individuals in difficult interactions.
Presenter: Miller Hoffman (he, him), Director of the Pride and Gender Equity at Shippensburg University

My name is Miller Hoffman. I am white, queer, genderqueer, grumpy, tired, and funny sometimes. I pastored predominantly LGBTQ churches in New York and Maryland before leaving parish ministry for work against rape and sexual violence at the Pennsylvania state level. My master's thesis in divinity was a literature review of genderqueer expression in the early church, and it was well received and it won a prestigious but not lucrative award. I have worked for LGBTQ civil rights with Lambda Legal Defense; for anti-violence justice and meditative practice at the Brooklyn-based Center for Anti-Violence Education; and as a counselor and advocate for domestic violence and rape survivors in New York and Pennsylvania. I am now the director of Shippensburg University's Pride and Gender Equity Center. I think a lot about the connectedness of physical, emotional, and spiritual wellness and about the places where personal action meets and impacts social change. I'm mouthy, and I swear a fair amount on social media and in real life.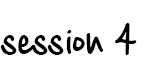 3:20 pm – 4:50 pm
 

Victim's Compensation and Advocacy
Dogwood/Chestnut Room
Introductory Level Content
Summary: This workshop will help participants understand the Victims Compensation Assistance Program eligibility requirements, available benefits, and claim process.  Ways that you can ensure the victim survivors you are working with are eligible, assisting with filing a compensation claim, and advocacy throughout the claim process will be discussed. 
Presenter: Stacie Brendlinger (she/her), Manager at PA Commission on Crime and Delinquency – Victims Compensation Assistance Program

Stacie Brendlinger has been with the Victims Compensation Assistant Program at the Pennsylvania Commission on Crime and Delinquency since December 2014.  She is currently the VCAP manager.  She has over 21 years of experience in the criminal justice and victim service field.  Her previous position was with the Alice Paul House, a domestic violence and sexual assault program, in Indiana County.  She graduated from Indiana University of Pennsylvania with a Bachelor's degree in Criminology/Sociology and a Master's degree in Criminology. 

Co-Presenter: Bryan Benhart (he/him), Victims Compensation Coordinator at Center for Victims

Bryan Benhart is the Victims Compensation Coordinator at Center for Victims (CV), in Pittsburgh, PA.  After serving with KEYS Service Corps, a branch of AmeriCorps, Bryan started at Center for Victims in 2016 as a Counselor Advocate in the call center.  There, he was responsible for answering calls on the 24-hour hotline, providing emotional support and connecting callers to CV services.  Bryan then transitioned to a full time focus on Victims Compensation as CV's Victims Compensation Specialist.  Bryan is currently the Victims Compensation Coordinator, within CV's Rights and Notifications Department.  His primary responsibilities include notifying clients of the VCAP process and eligibility requirements, assisting clients with filing claims through VCAP's DAVE system, and advocating on their behalf throughout the claims process.  He works closely with the VCAP, utilizing the Single Point of Contact assignment.  For many years, CV has been a leader across the Commonwealth in the number of claims filed through a victim service agency.  Bryan graduated from Allegheny College in 2014 with a B.A. in History and Minor in Religious Studies.
 

Providing Prevention Education for people who have Intellectual or Developmental Disabilities (IDD) – Where do I start?
Ash/Birch Room
Introductory Level Content
Summary: People who have (IDD) are vulnerable to mistreatment and abuse.  They desperately need prevention education and related lessons.  Education about abuse, healthy relationships and sex ed., when presented in schools, often does not meet their unique needs, and they may be excluded from programs that do exist. The thought of designing an appropriate prevention or healthy relationship program can feel overwhelming; but it is possible. Within any group of individuals who have IDD, there may be many different learning needs.  This workshop will present practical ideas and activities that can be used to start or augment a prevention program for individuals who have IDD.  Creating an effective program requires communicating with teachers and/or agency staff in order to gather information about the intended audience.  It may require making adaptations to existing curriculums or to activities currently used in mainstream classrooms; or creating activities that don't currently exist.
Presenter: Connie Graham (she/her), Special Populations Prevention Educator at Women's Services, Inc. – Crawford County

Connie Graham has worked for Women's Services (WSI) since 1988.  She has been a prevention educator; presenting programs to pre-school students and students in elementary and middle school since 1993.  She has two children, one who has autism (which, as is common, brings with it some mental health concerns and ADHD).  About 20 years ago, Connie recognized that students who had IDD and who were included in mainstream classes were misunderstanding the messages that were being shared. Because of that, she believed that these students might better learn the prevention messages if those messages were offered to them differently.  Armed with the knowledge, experience and creativity acquired while designing learning programs and behavior modification plans for her son (and prior to that, for incarcerated youth); she began offering modified prevention program options to students in life skills, emotional support and autism support classrooms.  Word got out, and she began receiving requests to provide prevention programs in conjunction with local agencies who provide services for adults who have IDD.  She also provides counseling to adults who have IDD upon request. Prior to working at WSI, Connie was pursuing a degree in special education and working at a facility for incarcerated youth.
 

Online Sextortion: How to Recognize and Address the Needs of Youth Survivors
Room D
Introductory and Intermediate Level Content
Summary: In the last year, over 3,000 youth survivors of sextortion have been targeted nationally, according to the US Department of Justice. In this session, we will discuss the dynamics of online sextortion as it relates to youth survivors and how agencies and communities can recognize and respond to this prevalent crime through a trauma-informed and survivor-centered perspective.
Presenter: Jaime Cypher, (we/she), Children's Advocacy Coordinator at PCAR

Jaime Cypher is the Children's Advocacy Coordinator at PCAR. Jaime has several years' past experience working at a local PA center as a children's trauma counselor, trainer, and housing advocate. Jaime's work areas of focus include mandatory reporting, children's counseling, supporting youth who exhibit problematic sexual behavior, dual youth survivor support, grief and trauma, LGBTQ inclusion, and advocate care.

Co-presenter: Zozan Kucukaydin (she/her), Anti-Human Trafficking Services Coordinator at PCAR

Zozan Kucukaydin is the Anti-Human Trafficking Services Coordinator at PCAR, where she develops anti-trafficking awareness material and best practice information for professionals working with survivors of human trafficking. Through technical assistance and training, Zozan works to bridge gaps and support rape crisis centers, anti-trafficking task forces, and other service providers across the Commonwealth. Before her role, Zozan provided counseling and case management to trafficking survivors and is a graduate of Penn State University with a Bachelor of Science in Sociology and a Psychology minor. Through her studies and experience, Zozan is dedicated to promoting service equity and the use of anti-oppressive frameworks in the anti-trafficking field.
 

Using Motivational Interviewing to Bounce Back Stronger
Room C
Intermediate Level Content
Summary: This workshop teaches a strategic communication approach based on the principles of motivational psychology.  It is a communication style that helps individuals develop a commitment to change by exposing ambivalence and identifying goals.  Participants will practice this important style of interviewing with hands-on application.  Group and 1-to-1 role play activities will assist participants in identifying the communication needed to honor the strength of survivors.
Presenter: June Brown (she/her), Owner/Trainer at June Brown Consulting, LLC

June Brown is a Trainer, Life Coach and Motivational Speaker.  She has dedicated her life to helping others for over 25 years.  Over her extensive non-profit career, June has held positions such as a Clinical Therapist, Behavioral Consultant and Director, Juvenile Justice Center for Youth Advocate Program, Inc.; Director of Employment & Training for THE Program for Female Offenders.  Aside from her non-profit career, June worked for over nine years with Rite Aid Corporation where she served as a Senior Manager of Tenant Administration.  She also retired from the PA House of Representatives.  June holds a Master of Human Services Degree (MHS) from Lincoln University in Pennsylvania.